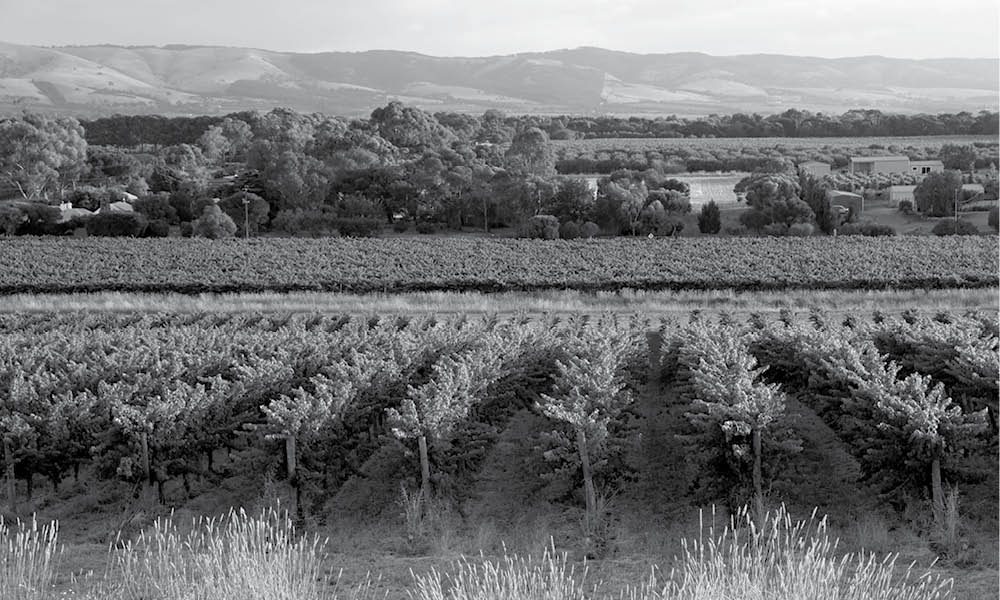 Aramis. A lineal landscape.
The Vineyard
Aramis Vineyards are situated in the south-western fringes of the McLaren Vale region. Sited on a long, steep, south-facing slope, the vines look across to the rounded shapes of the nearby Willunga Hills.
The sandy beaches of Gulf St Vincent lie only a few kilometres to the west, placing vines in easy reach of the maritime breezes supplementing the distinctive Mediterranean climate of McLaren Vale, in which subtropical warm, dry summers alternate with cool, wet winters. The annual rainfall is just over 580mm.
McLaren Vale's geological strata comprise a melange of soil types and ancient rock; the soil of the Aramis vineyards, lie along an ancient watercourse, largely alluvial in origin.
The 26 hectares of shiraz (18 hectares) and cabernet-sauvignon (eight hectares) are planted on their own rootstock in a shallow loam, rich in iron-oxide, over-lying a semi-permeable limestone ridge. Limestone is often extolled as the finest wine-producing medium in the world, providing efficient drainage yet retaining water for vines when needed. The dry profile around the roots allows the viticulturalist to achieve great balance in canopies and yield, the ideal conditions for the creation of top-flight wines. Management of the vines employs organic practices and irrigation is kept to a bare minimum.
Aramis vines are exposed to the perfect mix of sunny mornings, fresh afternoon sea breezes and brisk evening gully winds from the Adelaide Hills. The vineyard is one of the coolest in the McLaren Vale region, enabling the fruit to ripen gently, retaining elegance and balance with a fine line of natural acidity and allowing the natural earthy characters endowed by the vineyard to shine through.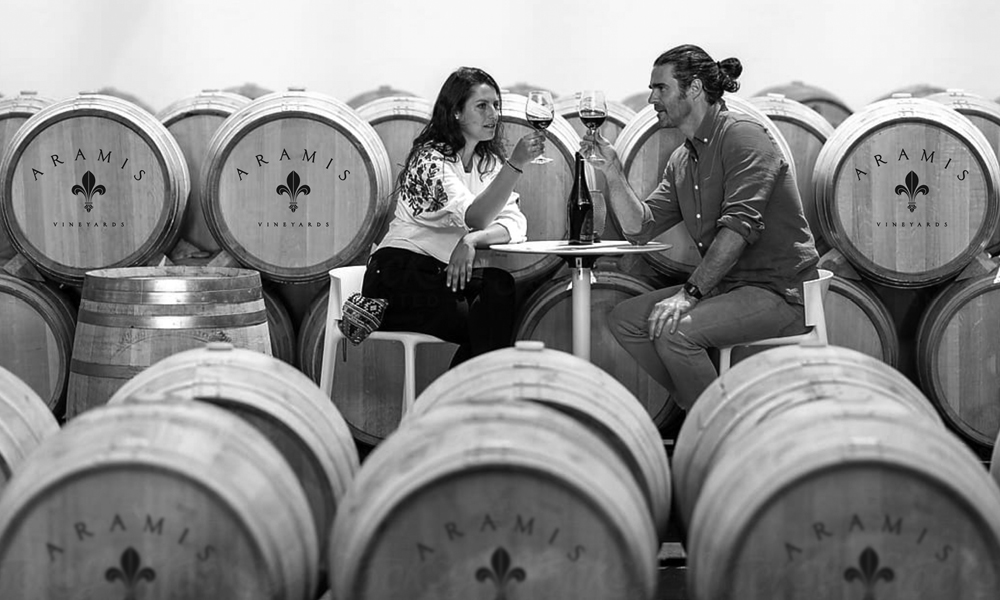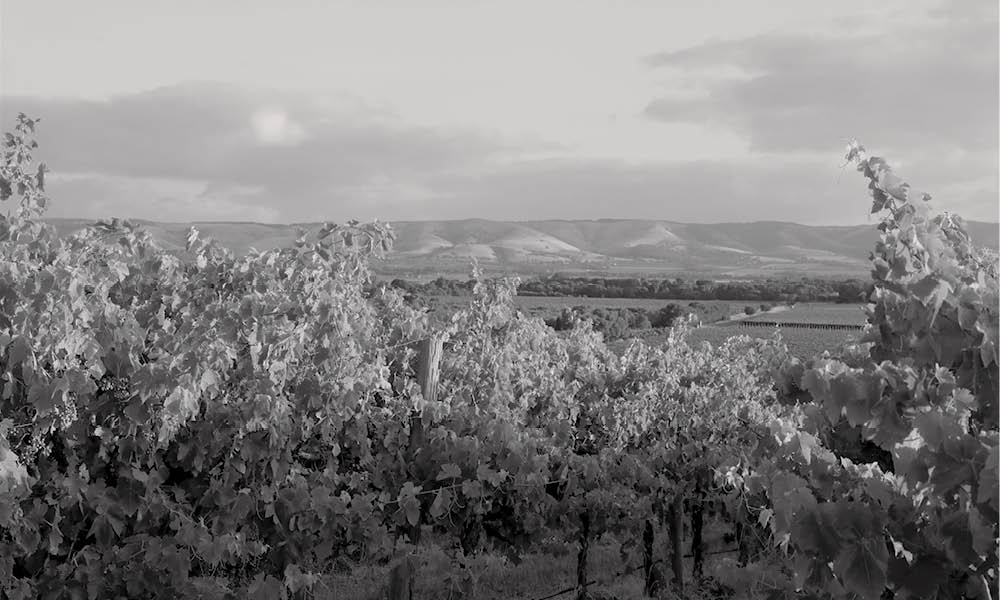 Rolling into the vines.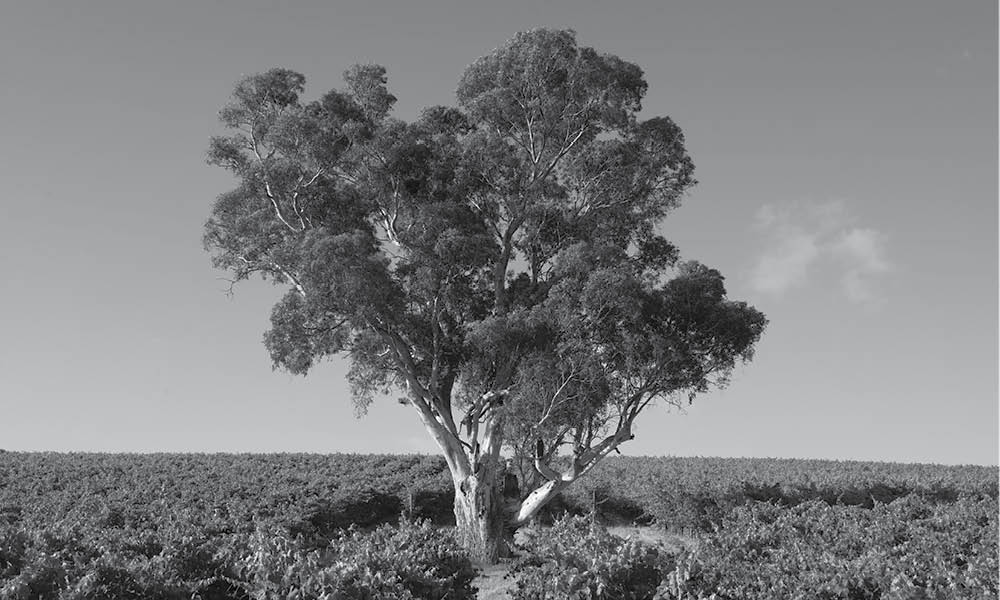 The omnipresent grandfather gum.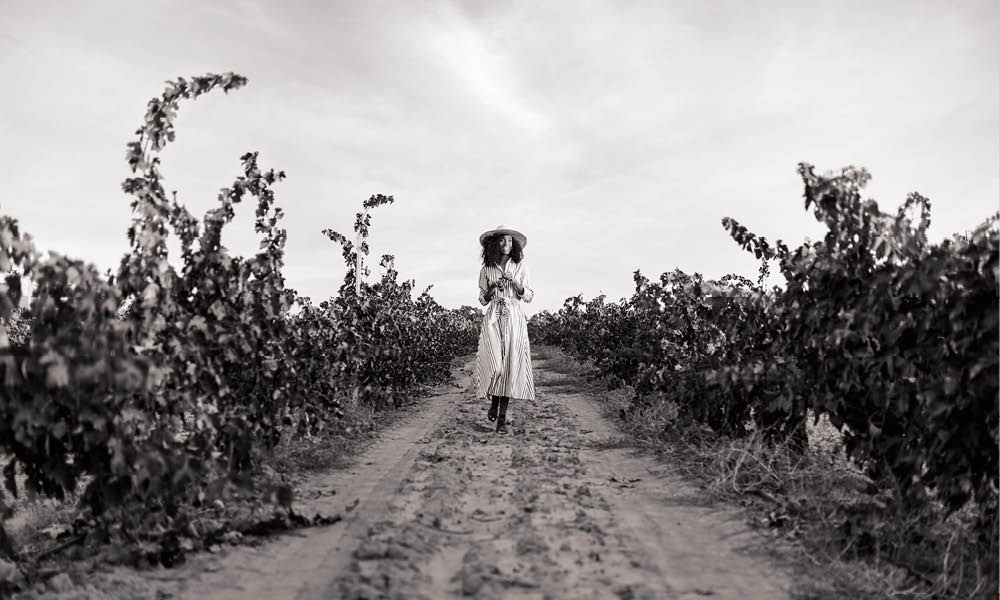 In another world.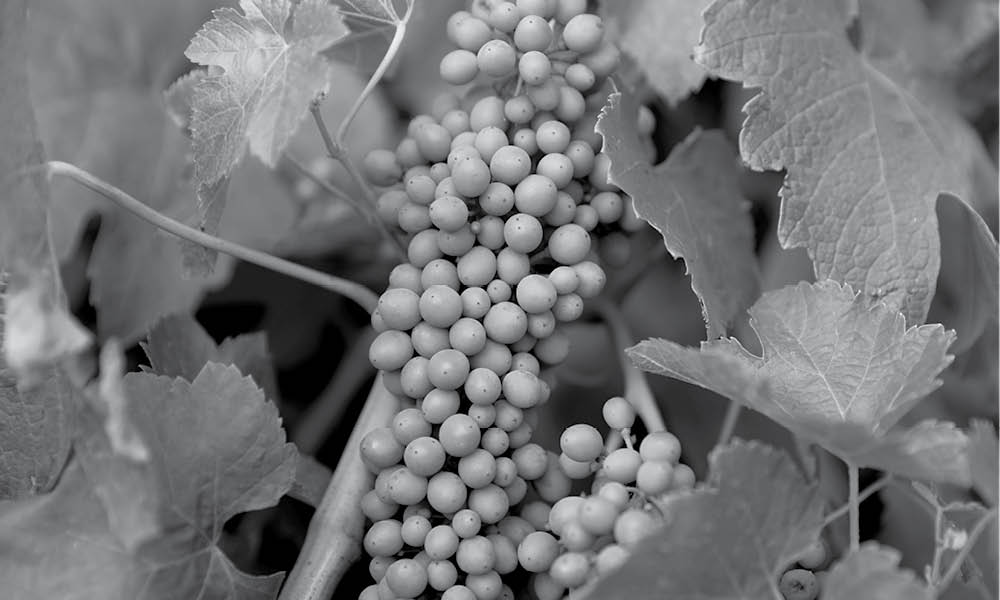 Young. Fresh. Lively.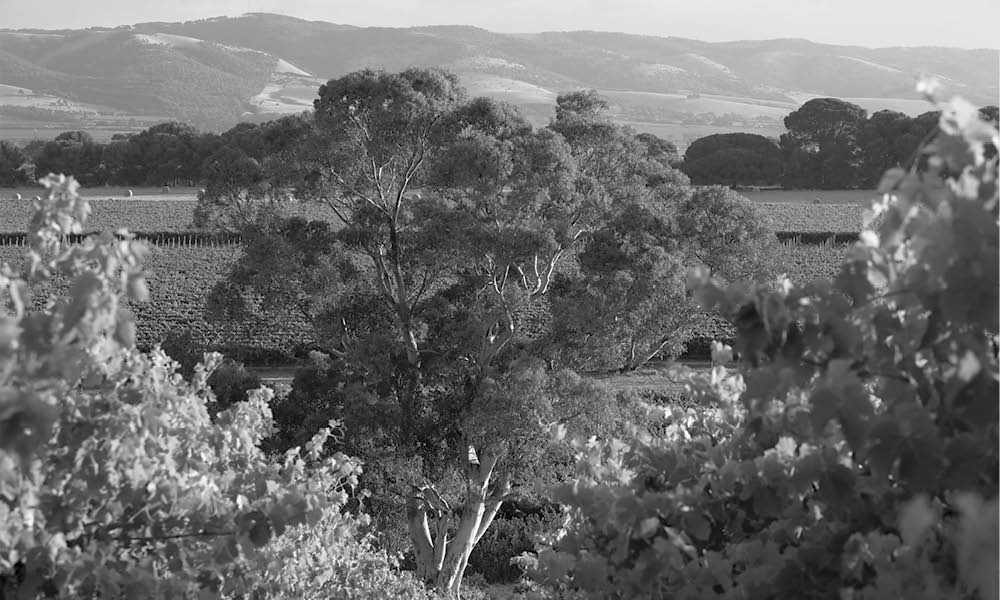 Through the Aramis lens.